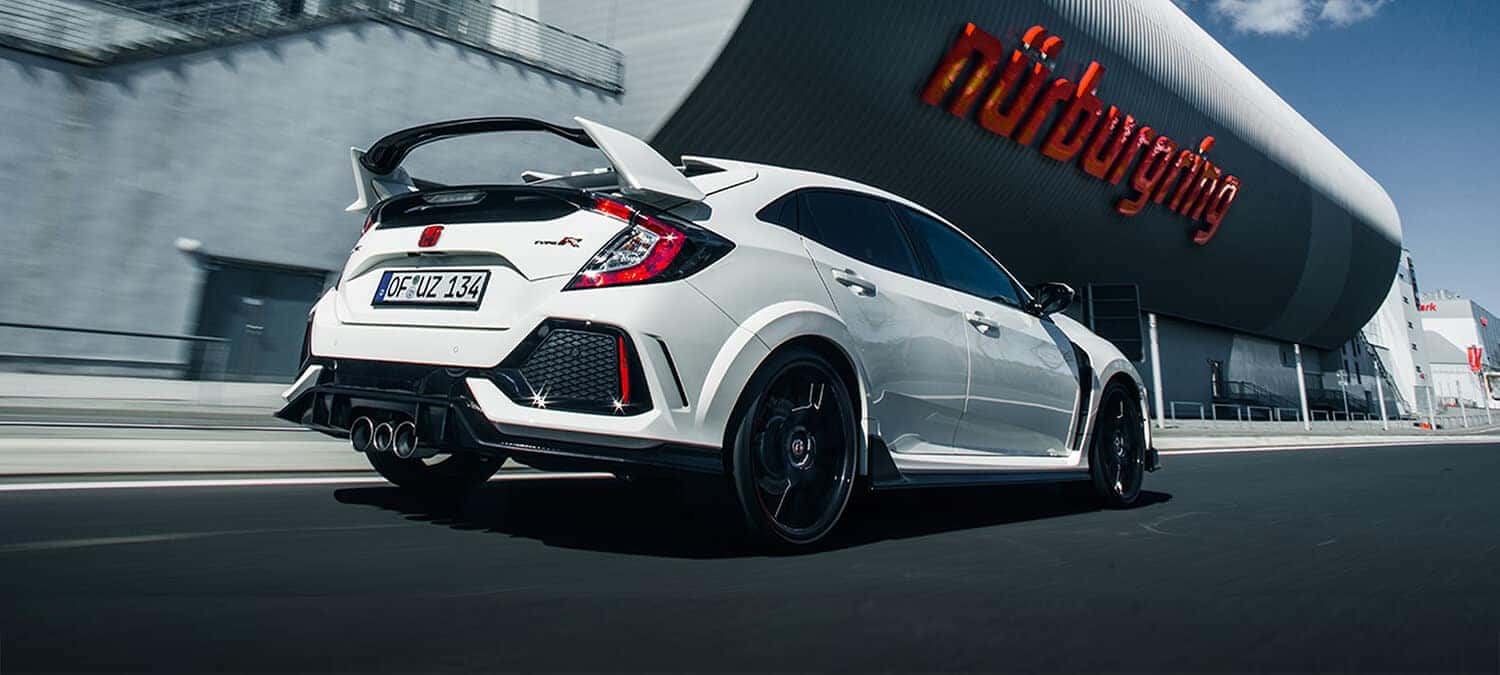 The latest Honda Civic Type R draws on over 70 years of Honda engineering to deliver leading power and jaw-dropping performance, so you shouldn't be surprised to encounter Honda Civic Type R records covering everything from quarter-mile times to Nürburgring laps.
Read on to explore the current Honda Civic Type R's performance setup and how the vehicle has set new standards that rival models only dream of surpassing.
2019 Honda Civic Type R Specs and Features
The new Honda Civic Type R builds on the line's phenomenal history by commanding up to 306 hp and 295 lb-ft of torque from an advanced 2.0L in-line 4-cylinder engine with turbocharging and direct injection. That power is tamed by a 6-Speed Manual Transmission (6MT) with Rev-Match Control and just a few select performance features include: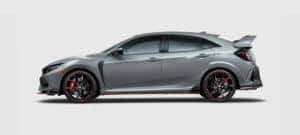 20-Inch Gloss Black Wheels
Limited-Slip Differential
Adaptive Damper System
Drive-by-Wire Throttle System
Honda Civic Type R Performance Records
Motor Trend rightly lauds the Type R as one of the industry's most untouchable vehicles: "Until something else comes along to knock the mighty Civic Type R off this throne, it is the best-performing front-drive car there is … or ever was."
They collected just a smattering of exceptional records for the 2018 model:
Fastest front-wheel-drive lap record at the Nürburgring's Nordschleife circuit (7:43.8).
FWD lap record at Laguna Seca (1:44.22) and Streets of Willow (1:25.07) during Motor Trend testing.
FWD lap record on Motor Trend's figure-eight test (24.3 sec).
Shortest 99-foot stop from 60 mph Motor Trend ever tested.
Grippiest front driver Motor Trend ever tested thanks to 1.01 g in lateral acceleration.
Quickest FWD car Motor Trend ever tested, making 5.4 seconds to 60 mph.
Quickest 13.7-second-quarter mile E.T. and 105.9-mph trap speed Motor Trend ever tested.
Come Take Command of Honda Civic Type R Horsepower for Yourself
If reading through the specs and records listed above has you yearning to experience the Honda Civic Type R first-hand, the team at your local Capital Region Honda dealer will be happy to arrange a test drive. Alternatively, feel free to contact us today if you'd like to explore current specials.